SKIN Care Designed specifically For You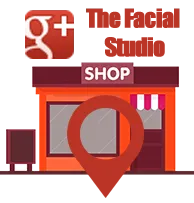 Welcome to The Facial Studio by Ira!
I'm Ira Anderson and I am a licensed esthetician/facialist with a passion for skin health. Based in the Kannapolis area of Cabarrus County, I specialize in microcurrent, dermaplaning, chemical/enzyme peels, multicultural skin care, and stem cell applications. I have also recently completed the grueling certification process to become a Face Reality Acne Specialist and I'm super excited to provide an alternative to those who suffer from acne issues which just never seem to clear.
I have always loved skin care! Face masks made out of oatmeal or egg whites was a common occurrence on a Sunday evening at my house. A few years ago when I had the opportunity to make a career change, it was a no-brainer - I wanted to be an esthetician!! Now I get to play with awesome skin care products and help people improve the health and look of their skin while making them feel more beautiful and confident! And definitely no more oatmeal or egg whites!!
All of the facials I perform are designed specifically with the individual's skin type, skin condition, and personal goals in mind. My facials take approximately an hour, but can take longer if you opt for a dermaplaning or microcurrent facial. Beauty cannot be rushed and I am all about doing a great job and creating glowing skin, so no 30-minute facials in this studio.
With a combination of my expertise and your commitment, diligence, and a home care regimen using quality products, The Facial Studio by Ira is here to help you reach your skin health goals!